Hotel les Rives de Notre Dame.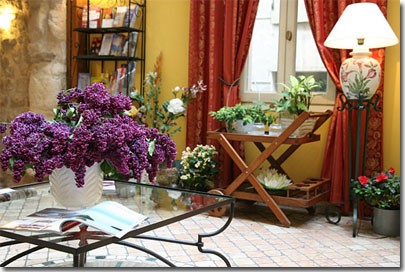 Just a few meters from the Ile de la Cite and from the Cathedral of Notre Dame and only a ten minutes walk frol the Louvre, the hotel puts you in the heart of old Paris.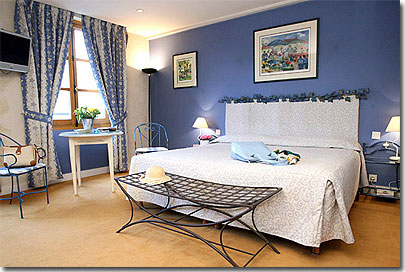 On entering this small 16th century building, now an attractive hotel, it is clear from the first step that the owner wants to wisk you away from the noise and bustle of the Quai Saint-Michel and transport you to the sunshine of Provence and Toscany.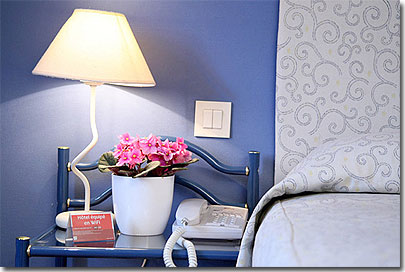 Located on the Left Bank in the heart of Paris, minutes from Notre Dame, Saint Chapelle, the Louvre, Saint Germain des Pres...

You are invited to come and savor the attractions of this historic neighborhood while staying in a veritable oasis of calm that combines charm, atmosphere, and character.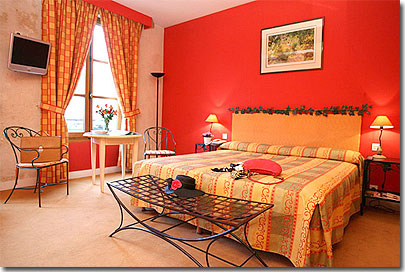 The hotel's ten rooms are all individually decorated, fully soundproofed and equiped.

They offer all the charm and refinement of the classic Parisian homes of the Latin Quarter. A warm reception and an attentive team at your disposition will give you fond memories of your stay.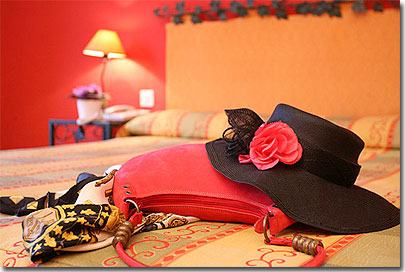 The majority of rooms have a view of the Seine, the riverboats, the Conciergerie and Notre Dame, making for a romantic and magnificent sight at night.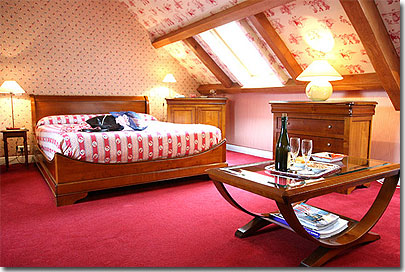 The windows have been most skilfully double-glazed yet retain their character and thus play a vital part in making this hotel a veritable oasis of peace, charm and good taste.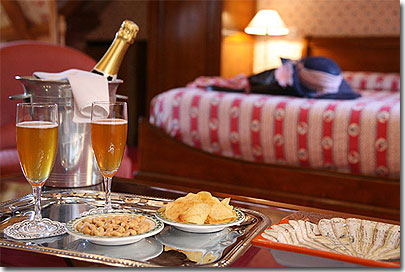 The Provençal and Italian themes are evident in the attractive bedrooms with Provençal fabrics, woodframed windows with their charming curtains. Equally attractive are the Terracotta floored bathrooms with their marbled-topped basins.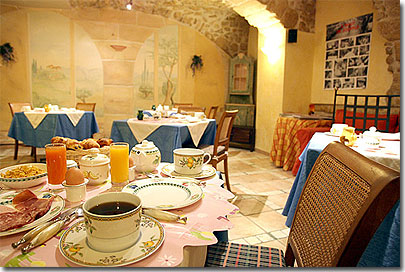 Sacré Coeur : 180 m
Notre Dame : 237 m
St Germain des Prés : 654 m
La Villette : 660 m
Panthéon : 737 m
Jardins du Luxembourg : 842 m
Beaubourg : 932 m
Les Halles : 976 m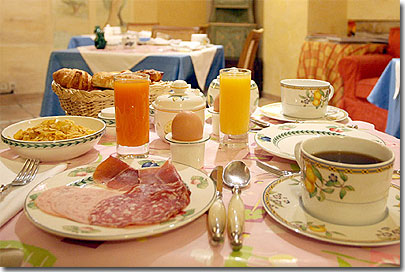 Le Louvre : 1 km
Marais : 1 km
Place des Vosges : 1 km
Bastille : 1 km
Bourse : 1 km
Place Vendôme : 2 km
République : 2 km